Garden of Remembrance
The most visually striking part of the Exhibition was the moving Garden of Remembrance on the stage of the Memorial Hall.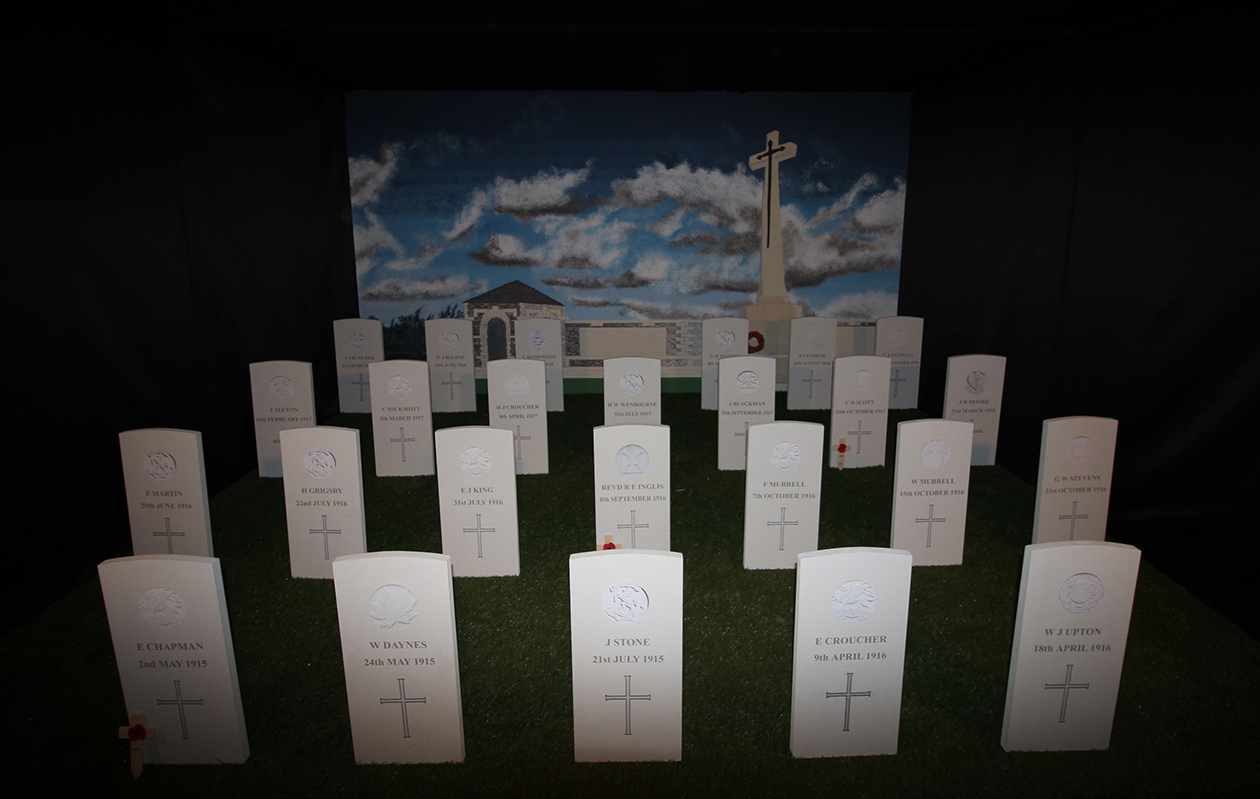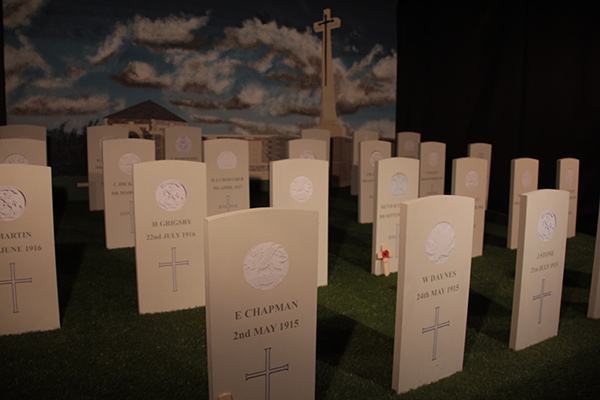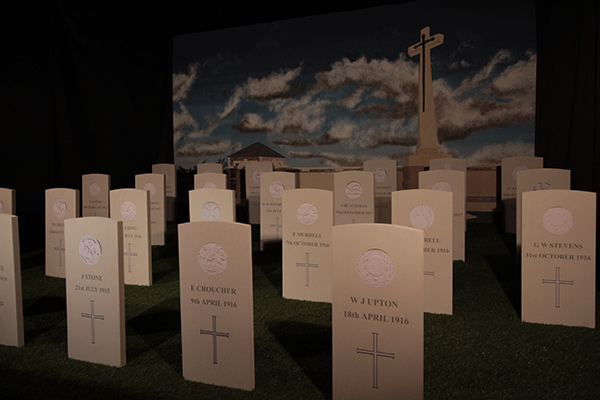 We wanted a memorable feature for the Exhibition and talked with Chris Brown about our ideas. We gave him a vague concept and what he came up with exceeded our expectations. He spent innumerable hours working out the best way to produce the headstones and get the lettering and imagery right and then even more time producing them.
The Cross of Sacrifice backdrop was designed and painted by Heather Cullingworth, again with the briefest of instructions, and a couple of example photos given. The wreath at the bottom of the cross shows the attention to detail she gave this.
Chris was adamant that for maximum impact it should be hidden until the last minute, so he built a false wall and blacked out the stage. These elements came together to produce something that will stay in the memory of all those who saw it at the Exhibition.
The Committee are very grateful for the creative and physical work that Chris and Heather did for us to produce not just a centrepiece for the Exhibition, but a masterpiece.
Thank you both.